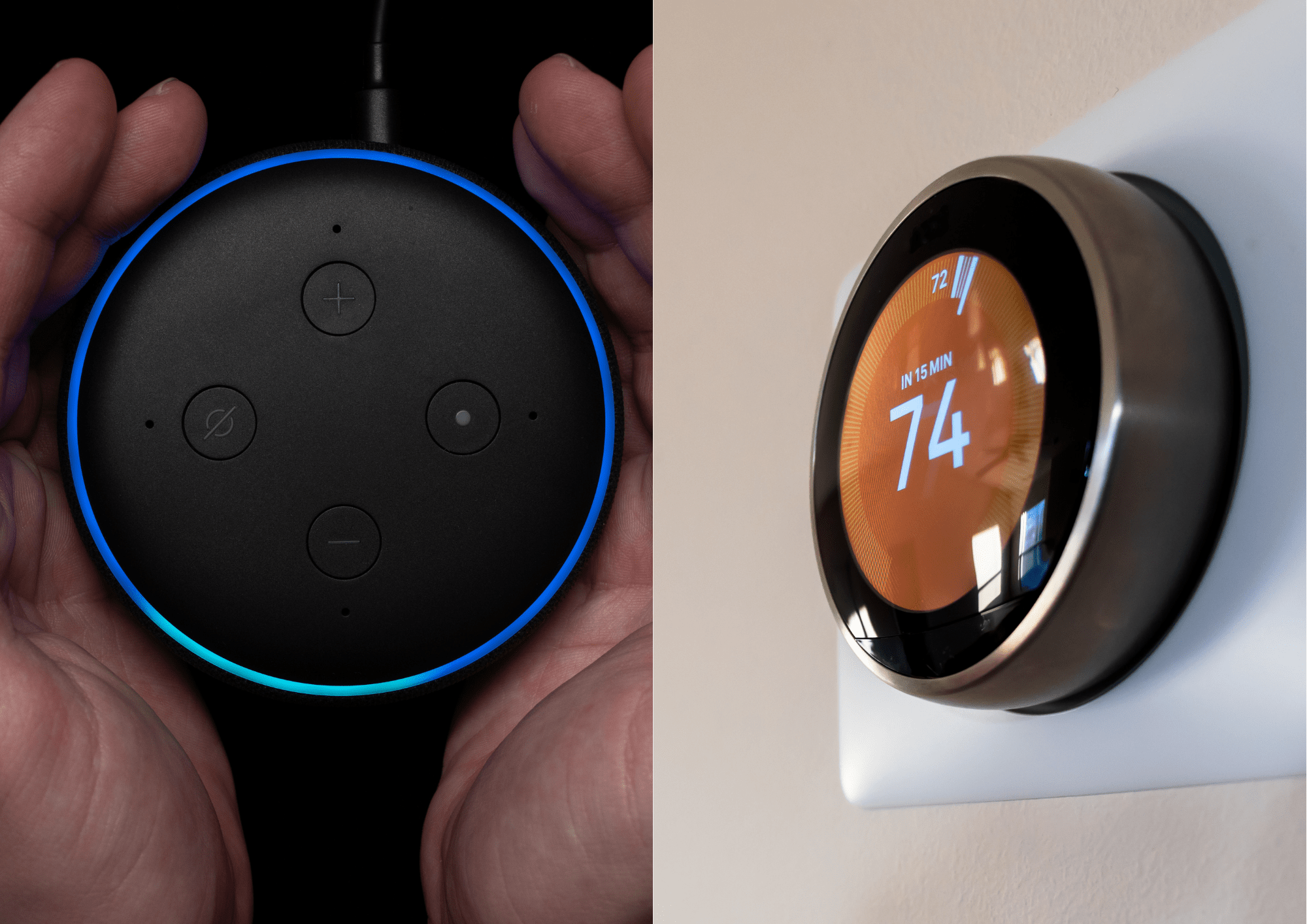 Reid Homes have reviewed the most popular gadgets available in 2021, designed to make your life easier. Here are our top 5 favourites:
Amazon Alexa
The go-to home technology device from Amazon, with a variety of models and compatibility with many companies, allows for full control of your heating, lighting, and home security. Its sleek and simple design means it's a staple in many homes across the country.
Not too much of a tech enthusiast? Alexa's are great for playing your favourite music via the built-in DAB radio, or streaming platforms such as Spotify and Apple Music.
https://www.amazon.com/b?node=21576558011
Ring Doorbell
Someone's knocking at the door, someone's ringing the bell (or something like that!)
The ever-popular ring doorbell is an excellent addition to a new home due to its ease of installation, and a vast array of features.
If you're constantly missing deliveries, the Ring doorbell will be a lifesaver, allowing you to communicate via a handy app to speak to anyone at your door, from anywhere.
https://en-uk.ring.com/pages/doorbells
Dyson v15 Cordless Vacuum
Consider yourself a clean freak? Family life can mean you never stop cleaning.
A market leader in the vacuum field, Dyson have recently released the v15, with brand new laser detection technology to spot hidden dust. Complete with up to 60 minutes battery life, you'll be able to keep your new build home spotless, for longer!
https://www.dyson.co.uk/vacuum-cleaners/sticks/dyson-v15-stick/overview
Nest Thermostat
Seen as the next generation in heating technology back in 2011, Nest thermostats have saved over 39 billion kWh of energy in homes around the world.
The NEST technology adapts to your lifestyle based on your habits. Turn the heating up at a similar time each day, NEST will factor this into your schedule and work around that, it's a must for any new build property, and excellent at saving money on utility bills.
What's more, we offer NEST heating technology as part of our standard specification, so you'll receive this free of charge when you purchase a new home at Rosewood Manor.
https://store.google.com/gb/category/connected_home?hl=en-GB
Phillips Hue Lighting Kit
A brand-new approach to lighting created by Dutch electronics company Phillips, the Hue lighting products are not only energy efficient but available in a multitude of colours.
Not only do they look good and add to the ambiance in any room, they can also be paired with your smart home device such as Amazon Alexa or Google Home, meaning you can set the lights to dim or even turn off without leaving your sofa!
https://www.philips-hue.com/en-gb/products/smart-lighting-starter-kits